iacl.org
Fakahatchee Strand
Oct-Dec 2019 - Reorganizing the Harman Building
Long since a leaky and rat infested steel structure we came back to the park to an invigorated sense of re-arranging it's contents, electrifying, mending the roof then going back to arrange some of the long-standing pockets of disarray. Re-stack, re-evaluate, repeat. Some of the neatened areas.




Re-stacked Lumber - The lumber needed drying and re-stacking to take up less space on our modified palettes and kept flat with end supports.





Before/After of the Re-Organized West Wall - one of the remaining original areas that housed the concrete bags pile. Some shelving units re-purposed to house lumber.





Nov 2019 - Forestry House Outbuilding. Old enough to meet the Florida 50 yr criteria for listing in the archeological record, the 10 by 20 shed yielded some interesting artifacts along with the usual array of junk and rat detritus. we removed the Palmetto tree that was growing into it, mended the roof and then resided the structure. Now it houses our hurricane shutters.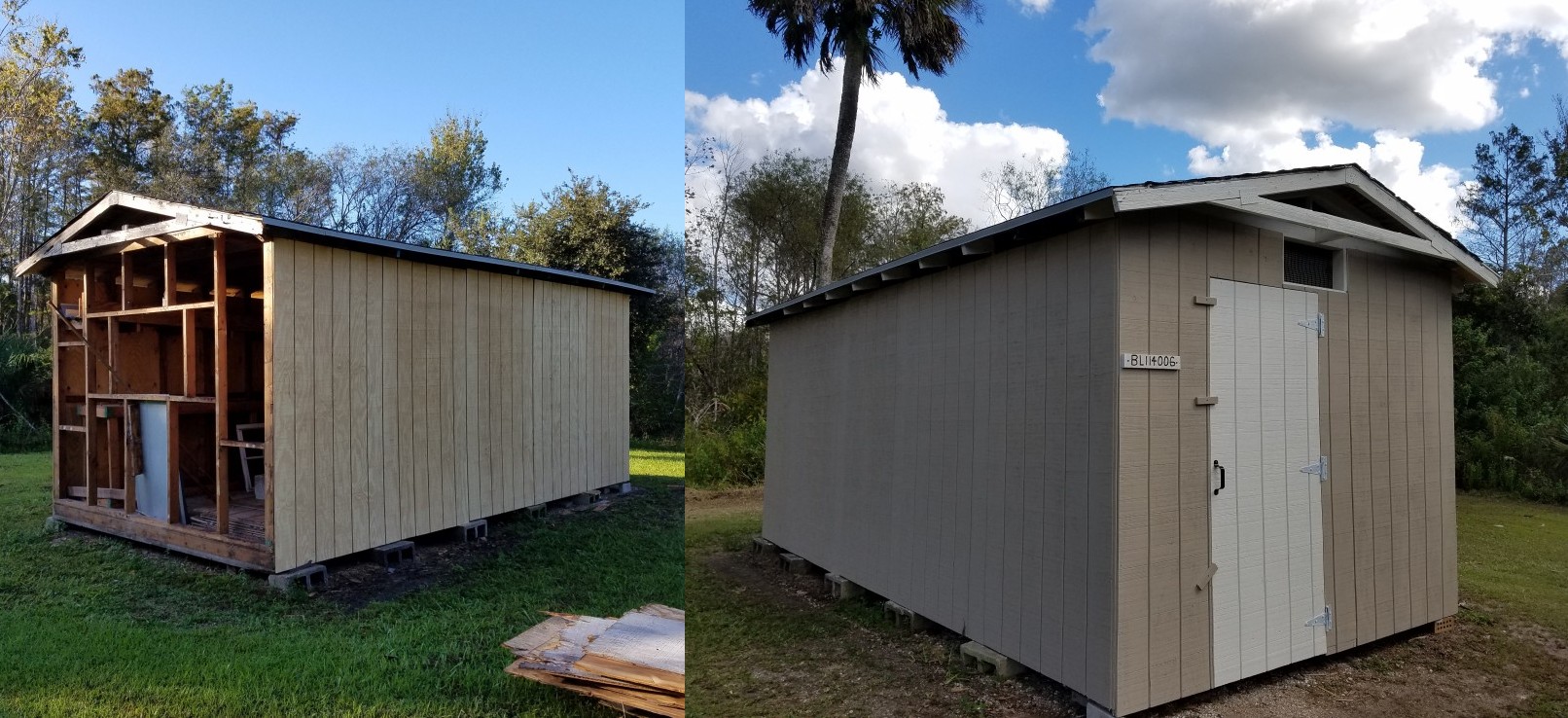 Progression of interior cleanup.





North End (Stilt House) Water tank job. Old one had a blown diaphragm. Leaking fittings at the pump. Replaced with new tank. Note. The red tag stated the tank was factory prefilled to 30 PSI. It was in fact at 0 PSI. Per phone call to AO Smith customer support. It took a while for my air station to inflate it to 30 PSI. Now it delivers 10 gallons of water before the pump cuts in.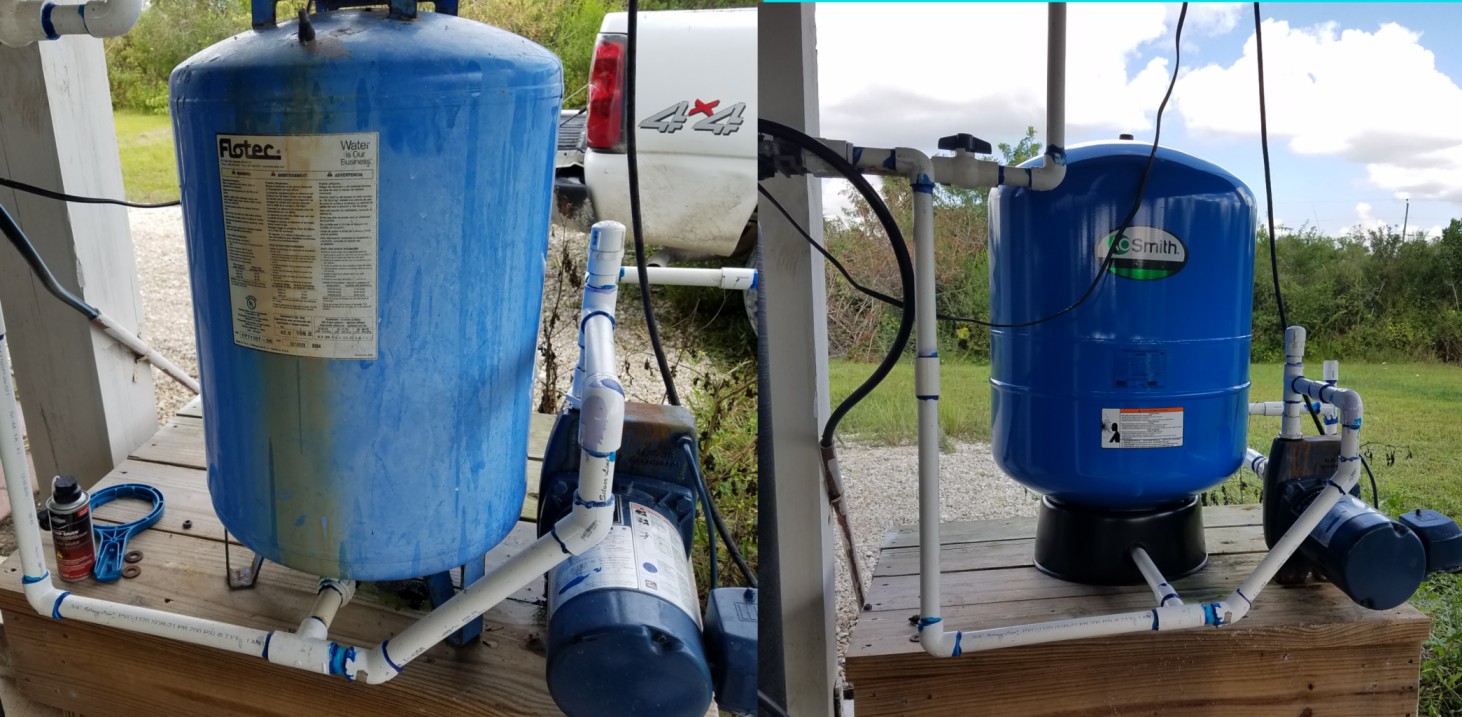 The Equipment, both pump and tank premature failure blamed on incoming sunlight - raced to completion on a permanent shade wall.




It started that 1st Sunday we arrived. The vultures decided to blow up the electrical power lines (again). Fed up I installed grounding rods at both sites, the first was exceedingly difficult to break through the cap rock - South Florida is loaded with a limestone layer - depending on where you are from 1 - 4 ft down. For the 2nd I fashioned a long carbide tipped drill bit built out of Irwin extensions which got down 4 ft and drilled it out saving on an enormous effort.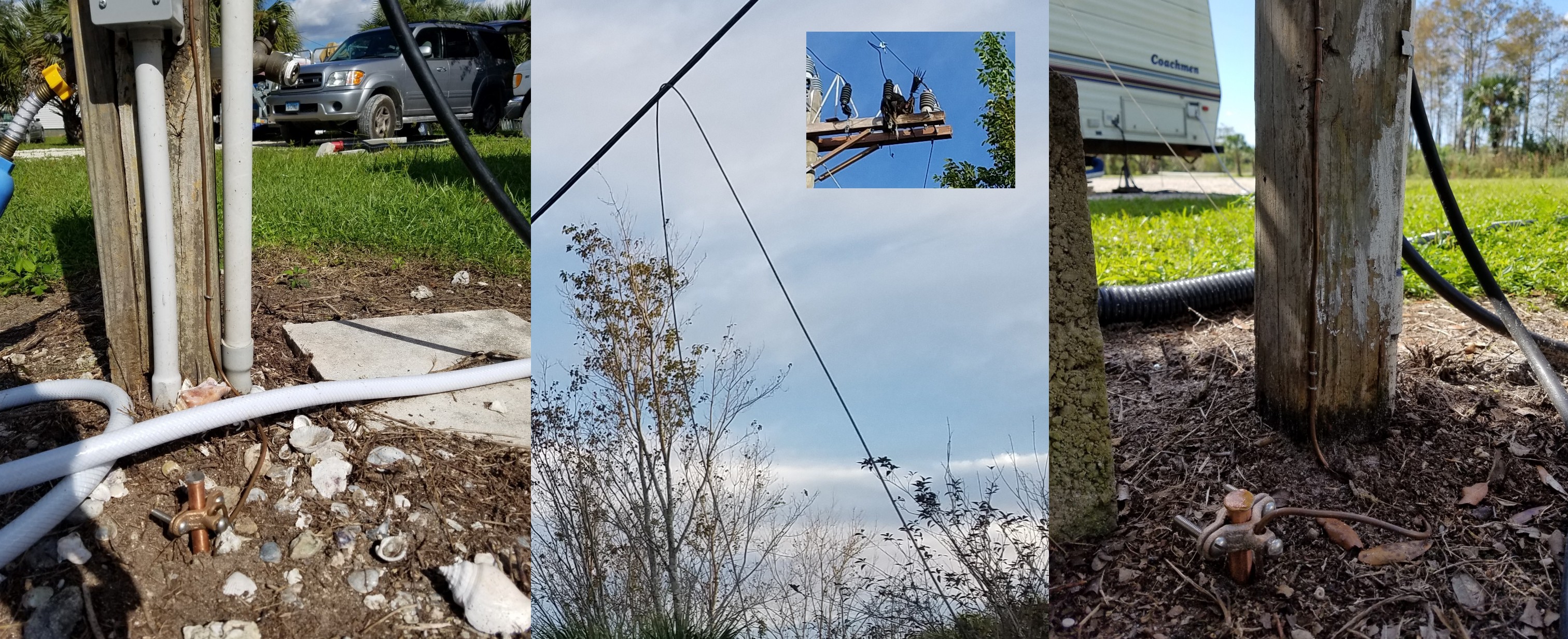 Inset - dead vulture responsible for the fireworks. We were in the camper - several seconds of very scary. I subsequently installed a protection circuit.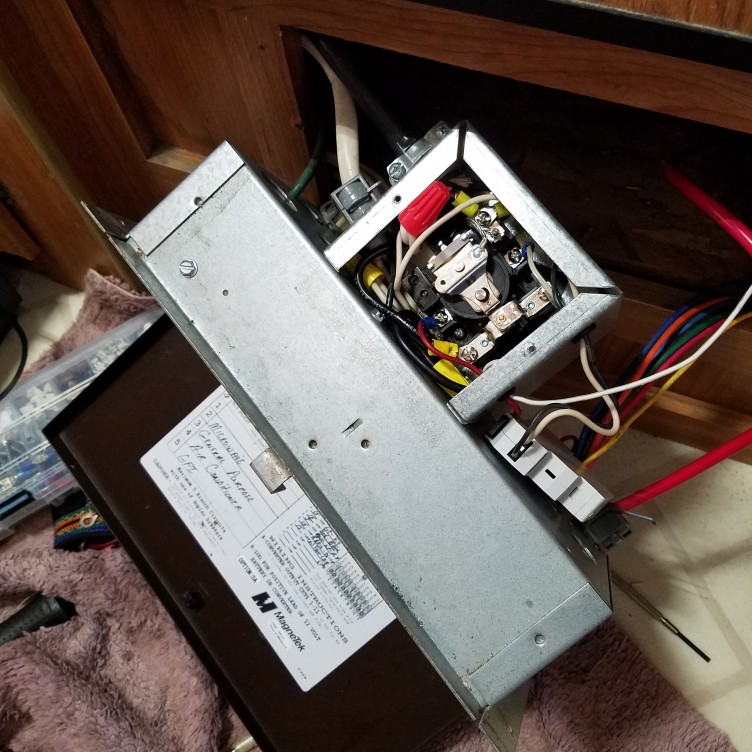 Cypress House - the ongoing project. Made of Cypress siding yet in need of caulk, nails, sealant, flashing, tar, etc. 5 years of restorative effort utilizing every trick. It is coming together but there is yet so much more to do. Located at the north end of the park it is a substantial enough commute that puts to the test my toolbox organized system.





Back at the campground the vultures prove to have some use posing for a binoculars enhanced photo.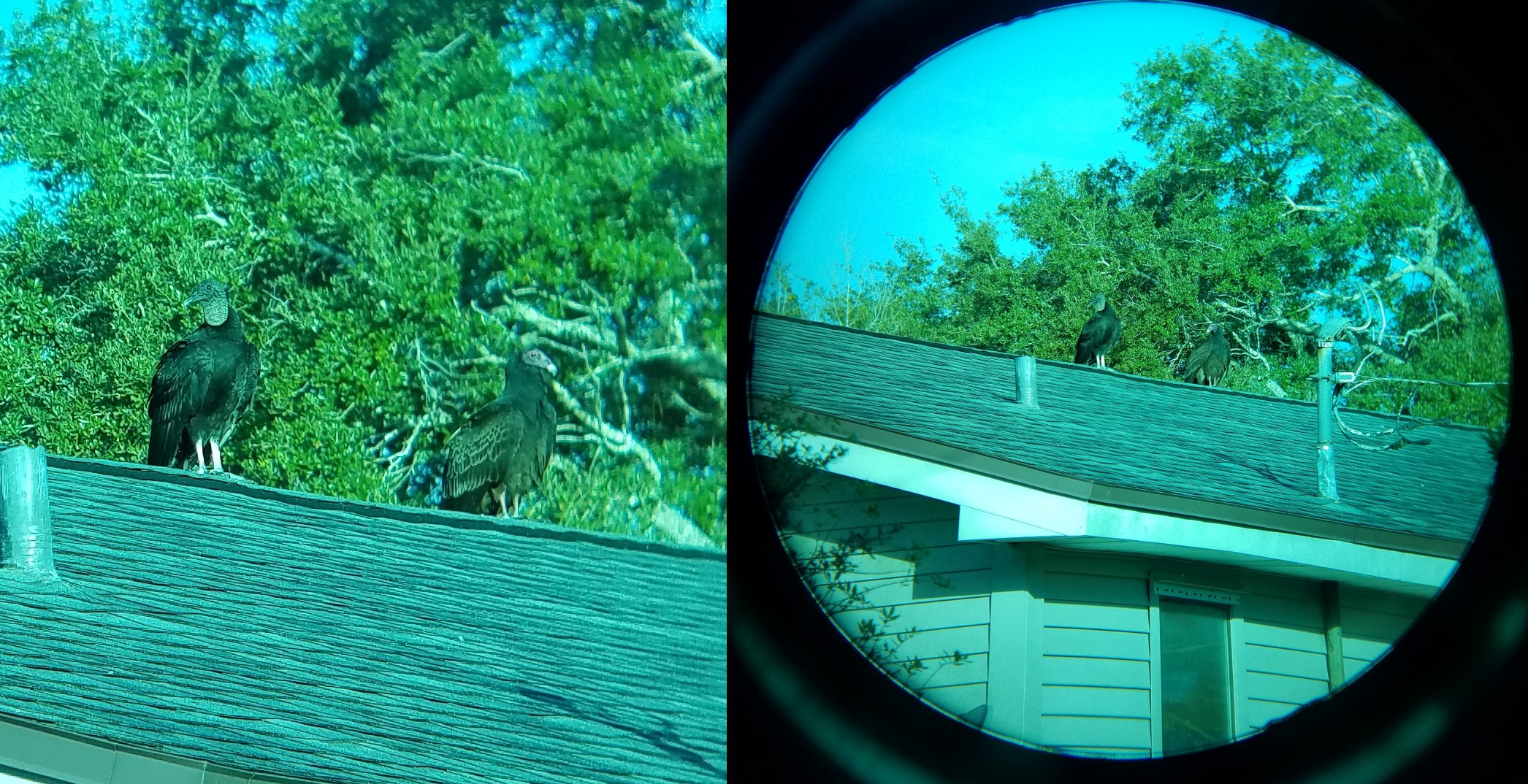 Converting Mike's 4200 RPM 5 1/2" Ryobi circular saw into a 6 1/2" modified field table saw capable of cutting a 2 by 4.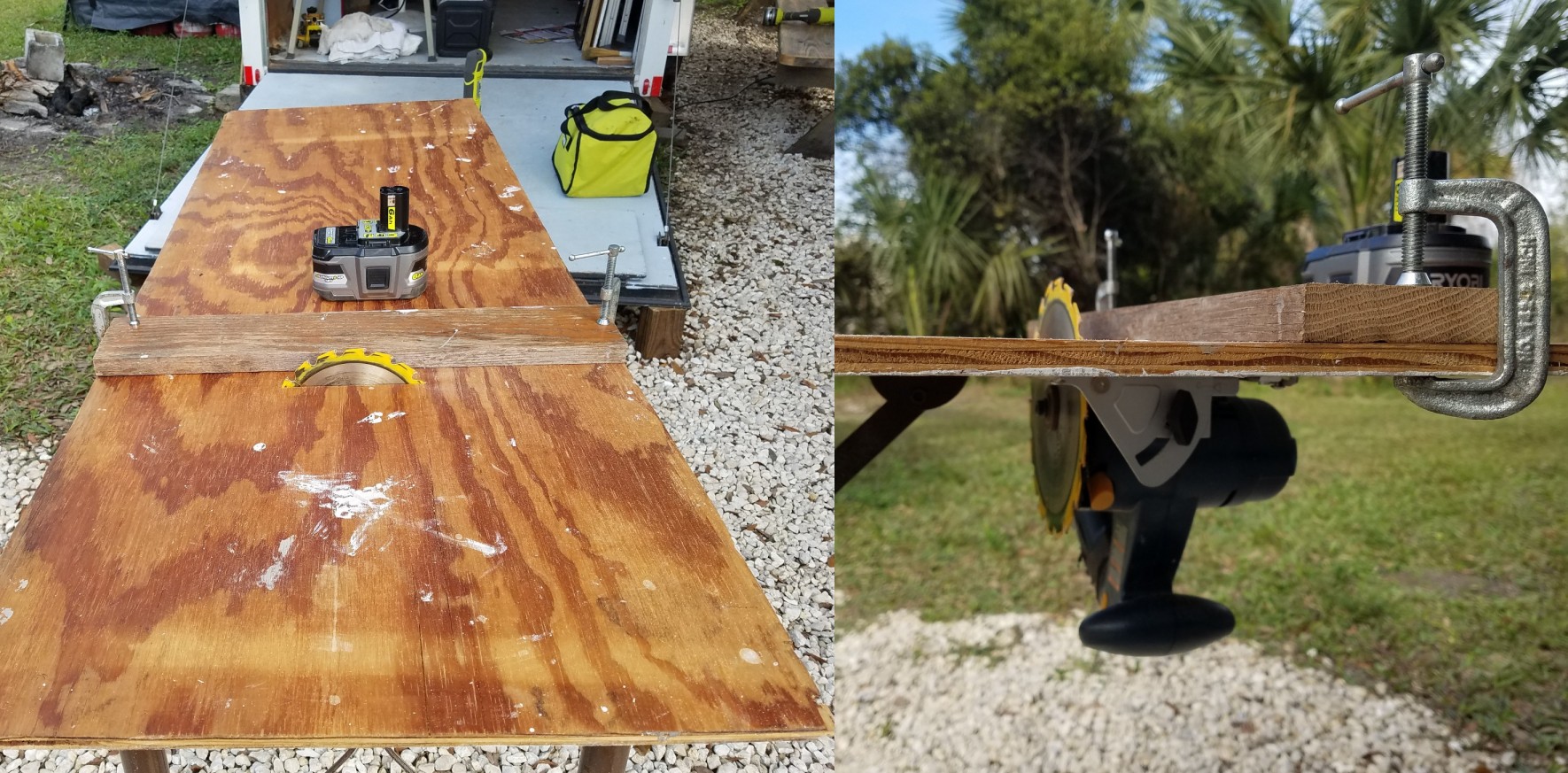 Of course there is the ongoing work in the trailer - an upgraded top shelf with tool-less installed containment box that holds the contents yet allows access.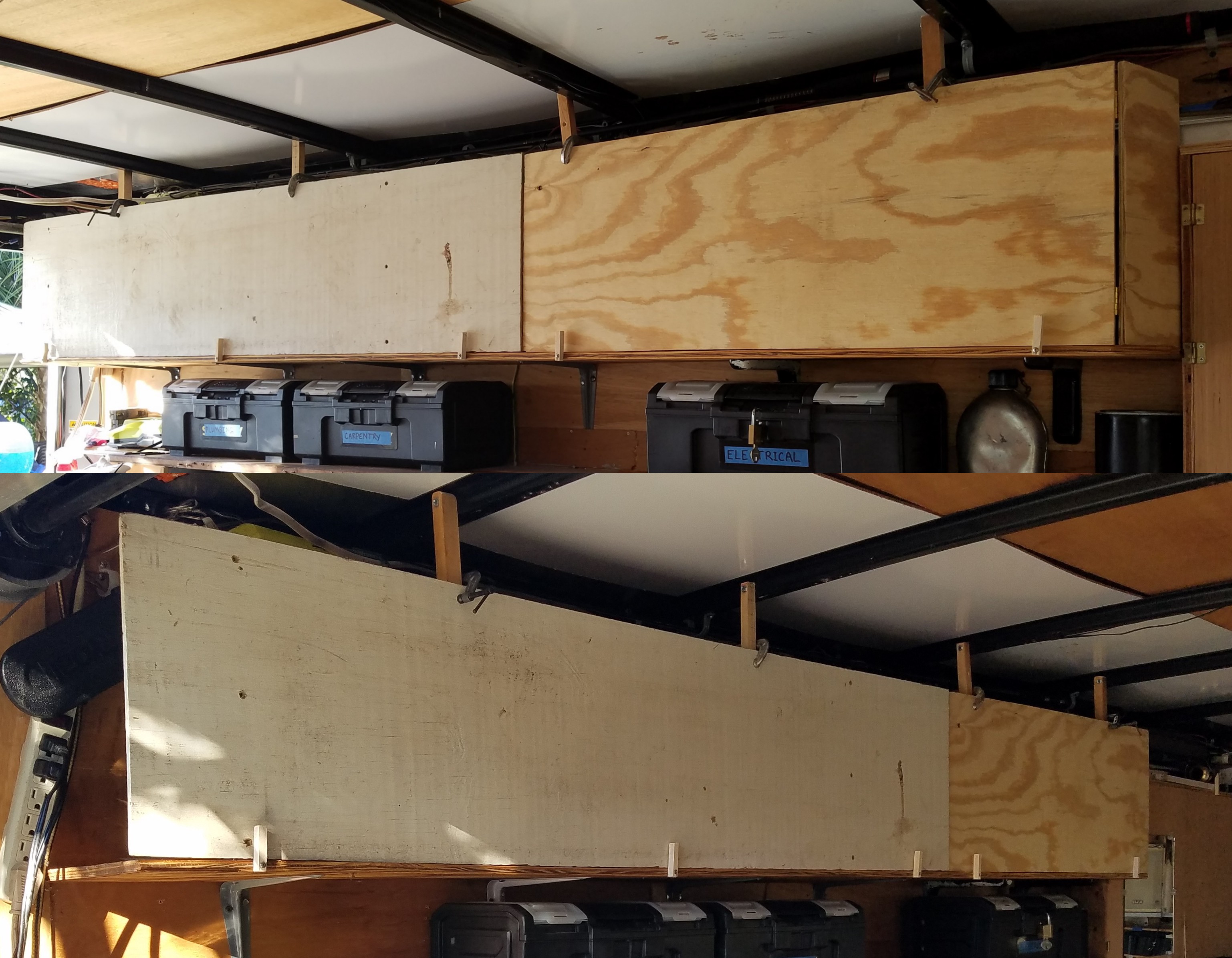 In the "shop" we have been re-organizing the vehicle filters: